Description
Shannon Chamber Skillnet working in conjunction with Management Works is hosting a FREE half-day workshop at the Radisson Blu Hotel. 
 This programme is ideal for any Business Owner or Manager who has strong technical skills who need to further develop their Management skillsets.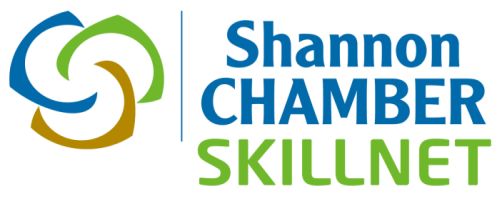 Do you own or manage a business in the Mid West?  Would you like to lead your business to the next level?  If so, please join us at this free business workshop for SME Owners and Managers.  The workshop will be delivered by ActionCOACH Business Coaching Ireland and will look at how you can improve your effectiveness and lead your business to sustainable growth and success. We will highlight the importance of:
Reviewing your company's performance and establishing a plan of action for development of your business

Gaining a better understanding of your personal strengths and how you operate as a leader

Developing your management capabilities and leadership style

Developing your company strategy, aligning your team with the company goals and making sure that everyone in the company contributes to the successful execution of the strategy

This is also an opportunity for you to find out more about the ManagementWorks initiative and how it can help you as a manager bring about improvements in business performance. ManagementWorks is accepting applicants for a Business Leadership Programme in Limerick commencing in November 2016, delivered by ActionCOACH Business Coaching Ireland. This free workshop will give you a taste of the programme and a chance to meet the trainers and coaches, ask lots of questions, and take away some useful business insights.
Limited Availability – Advance Booking Essential
To secure your place at this workshop, please click the book now button. For further information in advance of the workshop, please contact Brian Colleran on 087 292 8900 or email b.colleran@skillnets.com
Shannon Chamber Skillnet is funded by member companies and the Training Networks Programme, an initiative of Skillnets Ltd. funded from the National Training Fund through the Department of Education and Skills.
For further information please visit www.skillnets.ie