Description
This course is suitable for those who have already completed Word Level One and / or Word Level Two or for those who are already proficient in the use of the Level One and Level Two topics and would like to increase their skill level and use of Word. Learn how to automate tasks using templates and by recording and playing back Macros.  Ensure there is consistency when formatting larger documents through the use of Styles and learn how to automatically generate and update a Table of Contents in seconds.   Learn also how to produce multiple letters, print a number of names and addresses to labels, generate multiple e-mails automatically through the use of the Mail Merge functionality.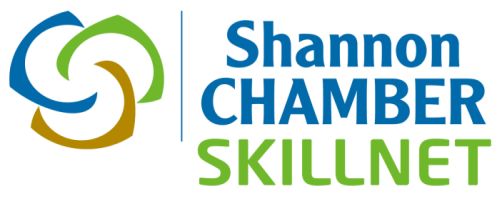 It is recommended that you firstly complete the Level One and Level Two training courses prior to attending Level Three.  If you would like to attend this course without having firstly attended the Word Level One or Two courses, please complete the MS Word pre-course questionnaire.
Mail Merge
What is a Mail Merge?

Creating a basic Mail Merge

Merging to Letters

Merging to Labels

Merging to Catalogue

Merging to E-mail

Advanced Mail Merge options

Sorting Records

Finding Records

Queries (Filter)
Working with Columns
Creating columns

Creating columns for existing text

Column Break

Modifying Columns
Consistent Document Formatting
Using existing Styles

Creating Styles

Modifying Styles

Deleting Styles

Organising Styles / Sharing Styles

Style Gallery

Table of Contents

Create a Table of Contents using existing styles

Create a Table of Contents using custom styles

Updating a Table of Contents
Templates
Using existing Templates

Creating Basic Templates

Modifying a template

Building Form Templates

Create Automated Fill-in Field Templates
Macros
Recording a Macro

Play a macro

Assign a Macro to a toolbar
Graphics
Working with Frames

Inserting SmartArt

Inserting WordArt

Using the Drawing Tools
It is 1-Day Programme and spaces are limited.
Please book online
For more information email Cillian at cgriffey@shannonchamber.ie or call 061 360 611
Training Cancellation Policy: Training courses which are cancelled over 7 days in advance of scheduled training date shall incur no cancellation fee. Training courses which are cancelled within 7 days of scheduled training date shall incur a cancellation fee equal to 50% of the cost. Registrants who fail to attend training will be charged 100% of the full fee.
Please quote Purchase Order number if required on invoice. Cheques should be made payable to Shannon Chamber Skillnet. 
Shannon Chamber Skillnet is funded by member companies and the Training Networks Programme, an initiative of Skillnets Ltd. funded from the National Training Fund through the Department of Education and Skills.
For further information please visit www.skillnets.ie